The rainy months of September and October see the country come alive with color and the waterways swell with the extra rainfall. Many visitors agree that the rainy season is the best time to visit Costa Rica and admire the beauty of this biodiverse nation without the crowds of tourists who flock here in the summer.
there's no better way to experience the lush landscapes than by getting outdoors and into the action.
As the rain tumbles down, embrace the wet weather by trying out some watersports in Costa Rica - there are a wide variety of water-based activities on offer, here's our pick of the best.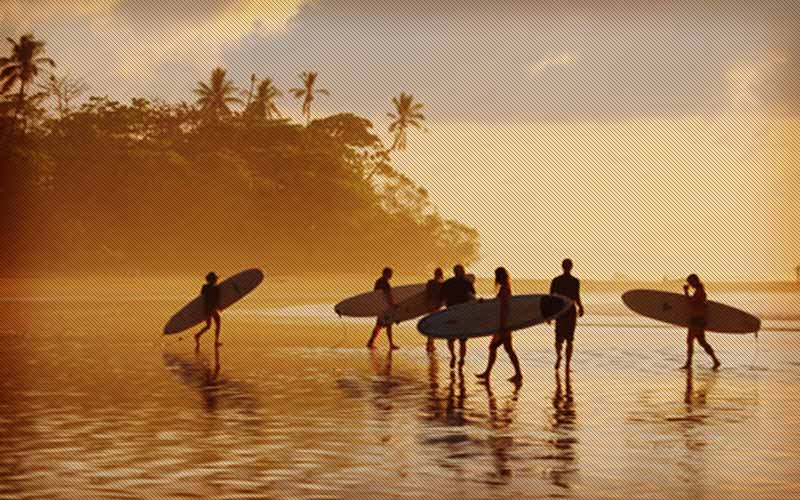 Surfing
Costa Rica is a hotspot for surfing, with a number of the country's coastal locations popular among the surfer crowd year in and year out. Jaco is perhaps the most well-known of Costa Rica's surfing spots, with soft sand, warm waters and a great mixture of conditions for beginners and more advanced surfers.
Novices are advised to stick to the southern end of the beach here, where the waves are gentler; more practiced surfers will enjoy the challenging conditions in the northern section. You can easily spend a whole day and night in Jaco - once the sun has set, the town is known for its nightlife scene. Other top spots for surfing include Puerto Viejo de Talamanca in Limon on the Caribbean coast and the remote town of Cabo Matapalo on the south coast.
Kayaking
For an enchanting way to experience the natural beauty of Costa Rica from the water, try kayaking during your time off from volunteering. Rent a kayak and meander down the Cano Negro - a renowned wetland area, where you can admire wintering birds migrating from America and a wealth of wildlife, from howler monkeys to sloths.
Another top spot for a kayaking adventure is Lake Arenal - the largest lake in Costa Rica, from where you can admire glorious panoramic views of the landscape and catch sight of the nation's most renowned landmark: Arenal Volcano. As you make your way around, keep a lookout for spider monkeys and coatis, as well as a variety of birdlife.
Snorkeling
Costa Rica is one of the world's most biodiverse nations, and there are thousands of marine species to spot as well as land mammals. To experience the world beneath the waves, head to Cahuita National Park on the country's Caribbean coast - here, you can explore one of the nation's largest living coral reefs, which is teeming with colorful fish.
Alternatively, head to the Osa Peninsula, which is renowned for its fantastic scuba diving sites. The waters of the Pacific Ocean are clear all year round, so you'll get a clear view of the wonderful underwater world. Caño Island Biological Reserve is one location you won't want to miss - bull sharks and dolphins are regularly spotted here, along with other species of sea creature.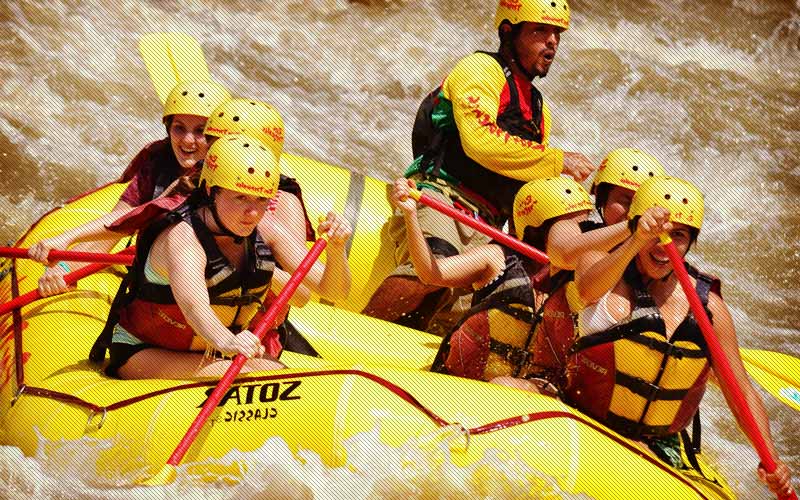 Whitewater rafting
If you enjoy exhilarating sports, try your hand at whitewater rafting during Costa Rica's rainy season. One of the best places to have a go at this adrenalin sport is along the Pacuare River, which is well-known for its rapids and beautiful jungle setting. Enjoy views of the lush rainforest as you rush through class 3 and 4 rapids, which are an ideal challenge for more advanced river riders.
Another popular spot for whitewater rafting is the River Reventazón; this waterway has both gentle and more challenging areas, so you can choose a rafting tour that fits your abilities. The El Carmen section of the river is calm and rich in wildlife while the Pascua section is known to be rougher with testing class 4 rapids.
Waterfall rappelling
Costa Rica is home to a wealth of waterfalls, many of which really come alive during the wet season. The gushing falls are beautiful to admire but you can experience the thrill of climbing many of Costa Rica's waterfalls with a rappelling excursion around the Arenal and Manuel Antonio areas.
Perhaps the most renowned location for waterfall rappelling is Los Chorros Waterfall in Alajuela province. The falls here have a 180-foot drop and make for a challenging and breathtaking experience just outside of San Jose.
Watersports are popular in Costa Rica all year but they're certainly a great way to make the most of the wet weather during the rainy season. Of course, there's lots more to do on a volunteer vacation to Costa Rica - download our country guide to find out more about how you can fill your free time during volunteering.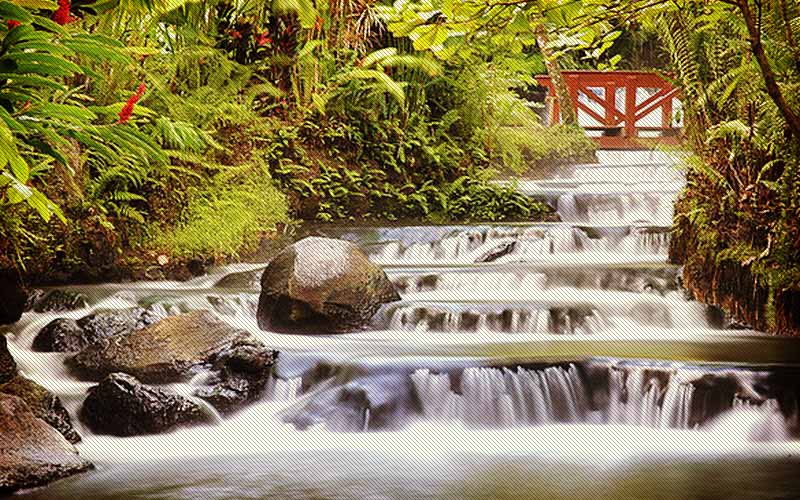 Last but not least... relax in Arenals hot springs!