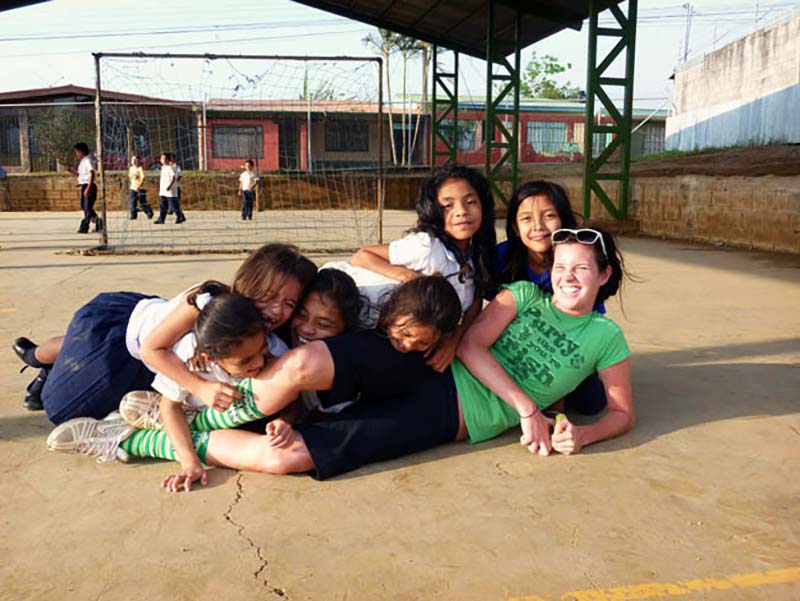 This amazing project benefits everyone involved: you get to teach a sport you already love, the children are excited to learn new activities and interact with you in a fun way, and under-resourced schools get much-needed help in a low-stress way.
Think about it. In poor schools that don't have the money to invest in a PE or sports program, having a volunteer lead classes for an hour or two is a simple and low-cost solution. You don't need a ton of teaching experience or advanced qualifications. Nor do you need specialized equipment (though volunteers often donate basic gear like basketballs or jump ropes). All you really need is enthusiasm and a willingness to get creative.
Wondering if this project is right for you? Here are some reasons to volunteer in sports and physical education in Costa Rica.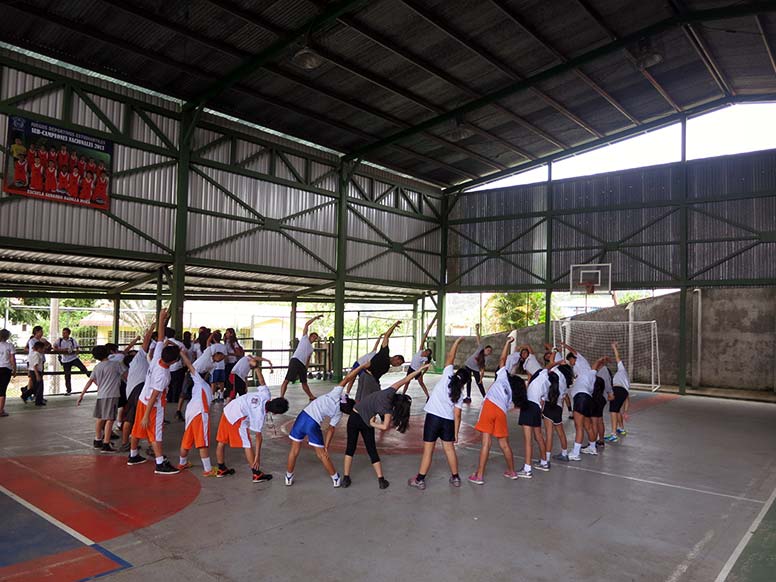 1. Help kids learn about fitness
Let's start with the obvious - you'll be helping kids stay active and healthy. While schools in the Europe and North America typically prioritize physical education, budget-strapped schools in rural Costa Rica often can't afford to hire a full-time PE teacher. They may not even have basic sports equipments like balls and rackets. As a result, students miss out on having regular physical activity during the school day.
By teaching sports lessons, you can not only introduce a bit of fun but you can also show students the importance of regular physical activity.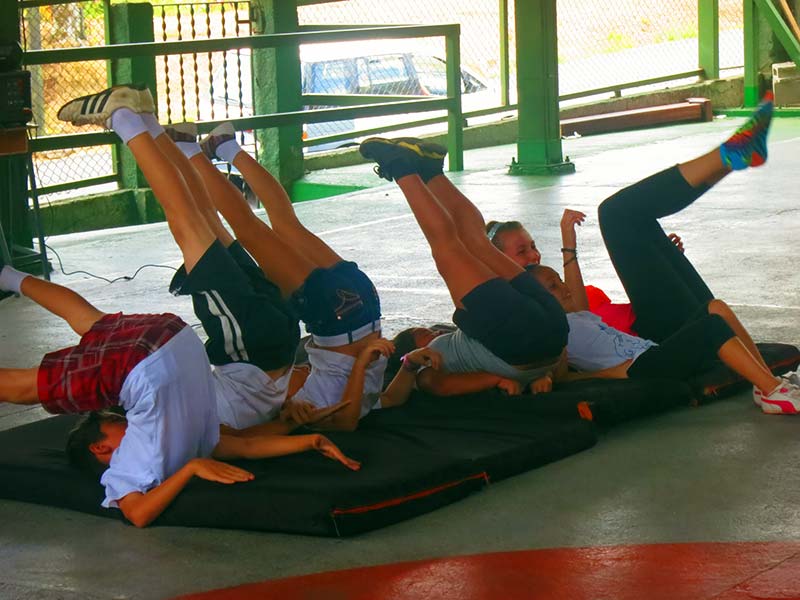 2. Communicate despite language barriers
If you're volunteering in Costa Rica and you don't speak Spanish fluently, you might find it challenging to connect with the students. Learning basic vocabulary helps, but without knowing the nuances of the language it can be hard to communicate effectively and really judge the impact you're making. That's why we offer volunteers the chance to learn Spanish in Costa Rica before or during their project.
However, playing sports and games is a surprisingly easy way to overcome language barriers. Pretty much everyone can understand how to catch, throw, and run — no matter what language they speak. It's amazing how with just a few words and some demonstration, you can connect with students over a shared love of the game.
It was a lot of fun playing sport with the children every day and teaching them new sports and games such as netball, which they had never played before. It was also a great way to practice my Spanish. The children would ask me how to say words in English and I'd ask them how to say things in Spanish. I now have an extensive Spanish sports vocabulary!
- Lisa, former volunteer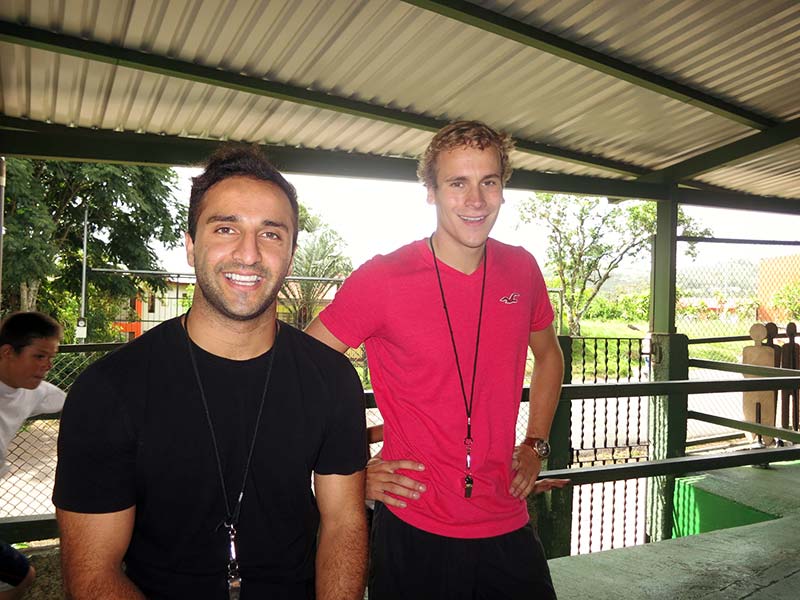 3. Share your passion for sports
One of the best things about being a sports education volunteer is that you get to spend your days teaching something you love. And there's pretty much no limit to which sports you can teach. Whether your passion is basketball, American football, tennis or even some under-the-radar sport, the kids will be more than happy to learn about this new aspect of Western culture.
You'll also find it's so fulfilling to watch the kids get what you're teaching and develop their own appreciation for the sport you're passionate about.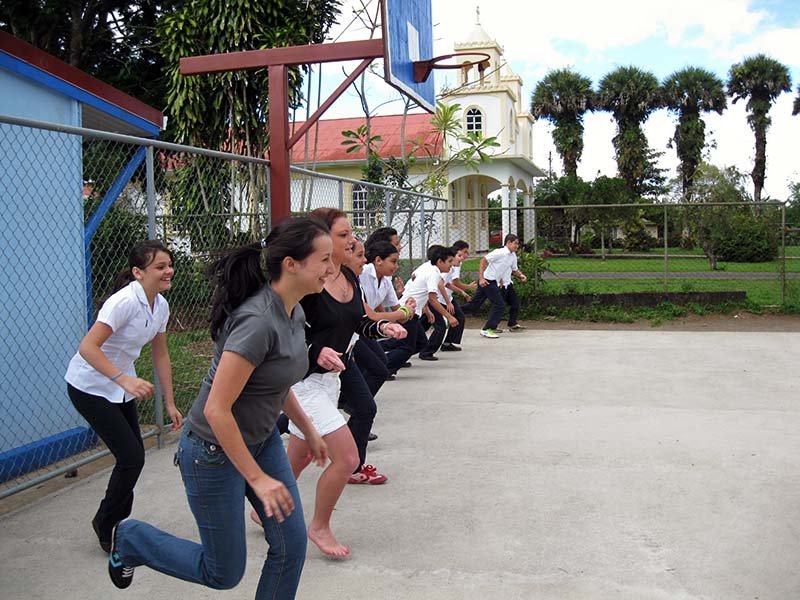 4. Make a real difference in kids' lives
While it may not seem like you're not doing much at first, volunteering in sports and physical education is just as important as any other teaching project. You'll lead your own PE classes, plan lessons, coach teams, and even assist with school events. You may even end up incorporating English lessons in a fun, interactive way. Not only will this give you valuable leadership experience, but you'll also have a real impact on the kids. Sports can teach kids important skills like how to work on a team, how to overcome challenges, and how to resolve conflicts. You may also be encouraging a child's talent in sports that he would never have had the chance to develop or empowering girls to get involved involved sports. 
The kids were sooo excited that we were there to teach them sports because it is sadly not usually included into their school curriculum due to lack of funds. They gave us hugs and asked us a ton of questions all at the same time. It made me happy to assist in teaching them drills, play games with them, and prove to the little girls that it was just as cool and fun for girls to play sports as it was for boys.
- Iza Labbe, former volunteer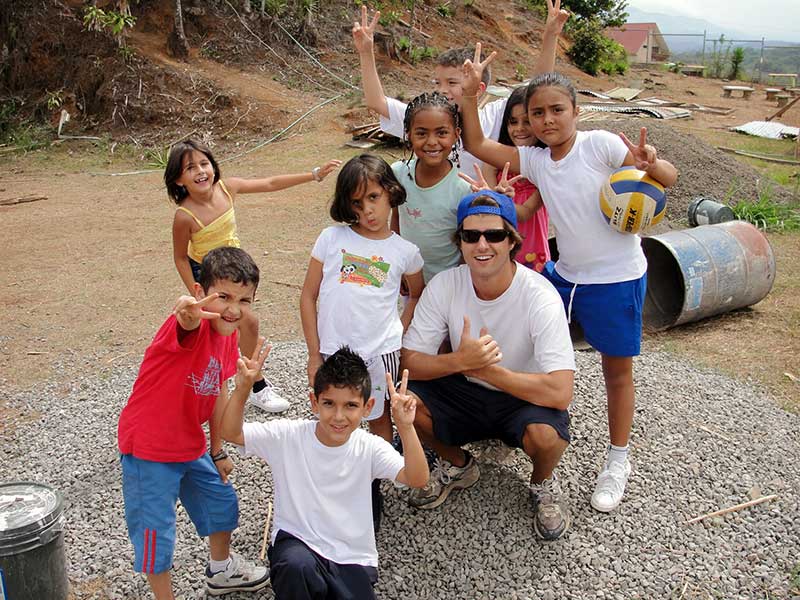 5. Be a role model
The time they spend with you will quickly become one of the favorite parts of your students' days. Yes, that's partially because they get to run around and play games. Who wouldn't love that? But you'll also be someone that the kids admire and look up to. As someone from another country, you'll be much more interesting than their teachers for sure! But they are so appreciative of the fact that you've taken the time to teach them new skills and introduce them to new sports. 
Things that might not seem like a big deal to you like a soccer ball to play with or just time to be active can mean the world to them. 
Become a sports education volunteer
Think you've got what it takes to volunteer in sports and physical education in Costa Rica? Download our free Costa Rica brochure to find out more about the program or book your trip now to get started!