So last year I decided to become a
volunteer in Costa Rica
. This was up there with the best experiences of my life, and I spent 4 amazing weeks
working in environmental conservation
.
Once the project was over, I still had 3 weeks to play with, and I wanted to spend it seeing as much of the beautiful country as possible. There was so much that I wanted to see that I struggled to know where to start.
Fortunately for me, Costa Rica is a small country. This compact layout means that you never have to travel ridiculous distances to get to the next stop on your trip, and you can cover a lot in a relatively short space of time.
In 3 short weeks, I managed to see some incredible scenery and exotic wildlife, meet so many amazing people, and try out some brilliant activities all over the country.
Here is a rundown of what I did, where I went, and why I think you should make Costa Rica your next destination.
Week 1 - The North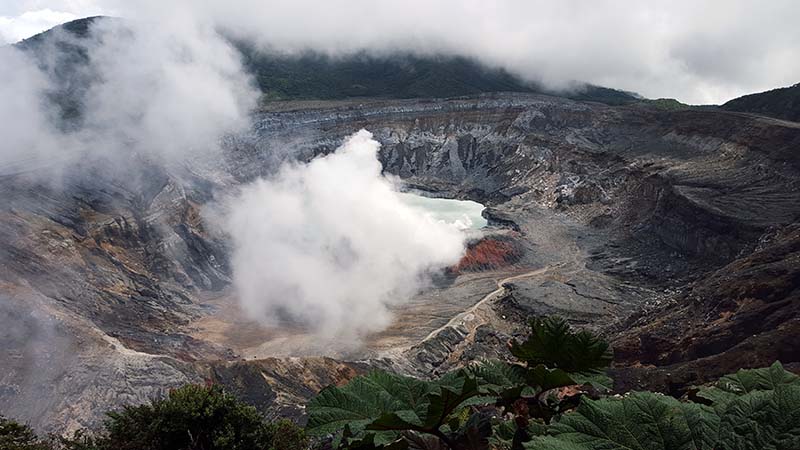 From my placement, I headed straight for the north of the country, via San José, to see the famous Volcán Arenal. Arenal is an active volcano (one of several in the country) and is set in a, stunningly beautiful national park.
I spent a day in the park, following the well-kept walking trails, checking out the immense views and seeing some of the huge arrays of animal and plant life. The volcano itself is no longer as active as it was just a few years ago, but at 1,670m it is still an impressively ominous sight, well and truly dominating the landscape for miles around.
After all the hard work, I wanted to see what some of Costa Rica's most famous beaches had to offer, so I headed over to Playa Tamarindo on the northwestern coastline.
Tamarindo is renowned for its surfing as well as its vibrant party scene, and I certainly enjoyed both of these attractions in my time there. I spent 4 days in the beach paradise and could quite easily have stayed a lot longer, surfing by day and bar-hopping by night.
As I was in full beach mode by this point, I decided to spend the remainder of my first week doing more of the same. I jumped on a bus to Playa Samara, about 100 km south. It's not as busy or developed as Tamarindo, but has a definite charm and is the perfect place to chill out for a while. Playa Samara also happens to be the birthplace of uVolunteer, where the organization was founded in 2006.
Week 2 - The West Coast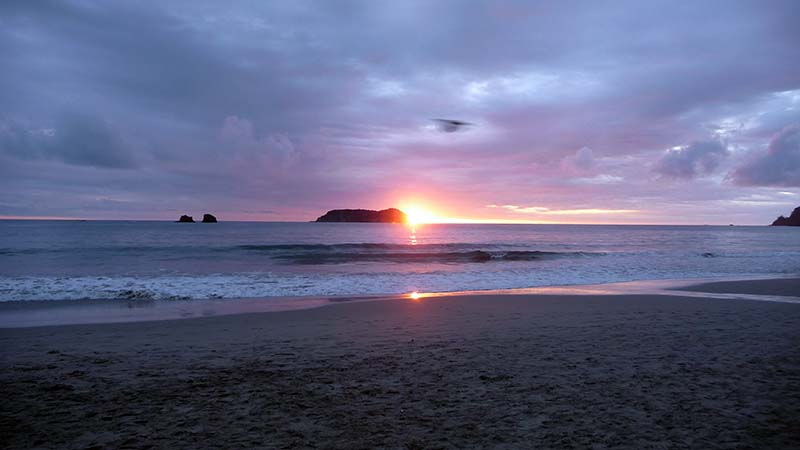 Photo by Patrick Nouhailler
What I'd seen of the northwestern coastline had impressed me, so for the next stage of my trip, I kept to the Pacific coast, following it south. As some of the roads aren't particularly well maintained, the easiest way to get there was via San José again, meaning a bus journey that took up most of a day.
My next stop on the coast was the well-known Manuel Antonio, National Park. It's the most popular national park in the country by a long way, probably partially due to its proximity to the capital, but also because of its undeniable beauty.
This popularity is deserved, and the whole site park really is unbelievably picturesque, with the rainforest literally growing right up to the sand.
While I enjoyed my visit, and would certainly recommend it to anybody, I did find it a little overcrowded. But I suppose that's only to be expected in high season at one of the country's top destinations.
Continuing south, I took the bus the Dominical, another lovely little beach town that is known for its great surf. After another couple of blissed-out days here, I felt up to the 10 km or so journey south to Uvita.
Uvita's main draw is the Marine Whale National Park. I couldn't miss out on the chance to see some of the giant mammals up close, so joined a half day whale watching boat tour. We managed to see several enormous humpbacks, which was a fascinating experience.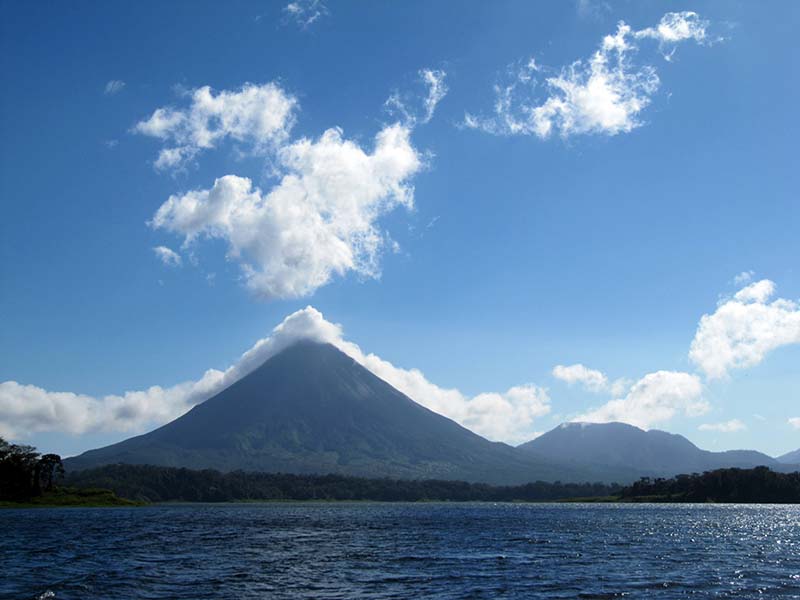 Photo by Leonora (Ellie) Enking
Week 3 - The South
Heading south down the Pacific coastline, Costa Rica gradually becomes less and less developed and you will encounter fewer tourists progressively.
I took a bus from Uvita down to Puerto Jiménez, the largest settlement on the Osa Peninsula (although this isn't saying much, as only a few thousand people live there…). From here I traveled over to the largest national park in the country - Corcovado.
This place is truly exceptional and is generally considered the best national park in a country teeming with outstanding national parks. Over 25% of Costa Rica's land mass is protected, so there is no shortage of competition.
Corcovado park covers an area of over 400 km2 and is home to a vast array of flora and fauna, some of which you would struggle to find anywhere else on earth. I spent a brilliant 3 days exploring the park on foot and via guided tours. I would probably have stayed even longer, but as I was running out of time, I headed back to San José on the bus.
I fell in love with Costa Rica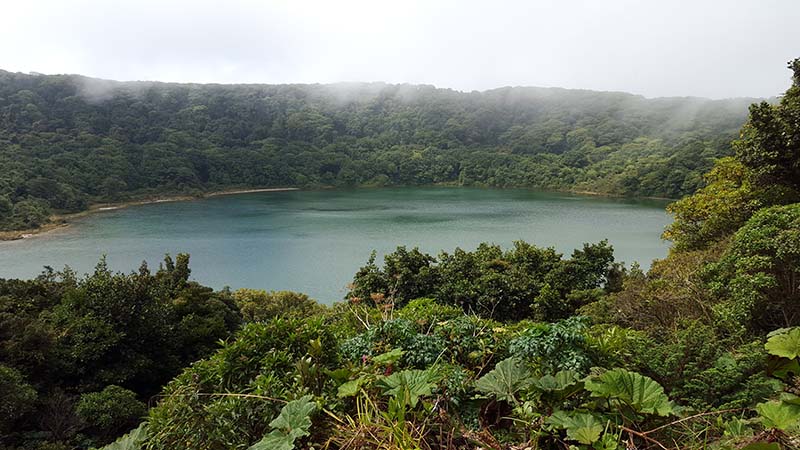 My time in Costa Rica showed me what an amazing country it is, both for volunteering and traveling.
The sights, activities, people, and culture were all fascinating, and I can't wait to return to explore more. I regret not having time to see the eastern Caribbean coast, but that just gives me an excuse to go back soon!