You might not realize, but this compact country is also a paradise for any lovers of extreme sports. The incredibly varied landscapes provide the perfect environment for all manner of activities to get your adrenaline pumping.
So, regardless of what takes you to the beautiful country - whether it's simply a vacation, or you're there to volunteer in Costa Rica - you should make sure to try some exciting sports.
Here is a run-down of some of the best extreme sports that this stunning Central American country has to offer.
Surfing
[caption id="attachment_60934" align="alignnone" width="800"]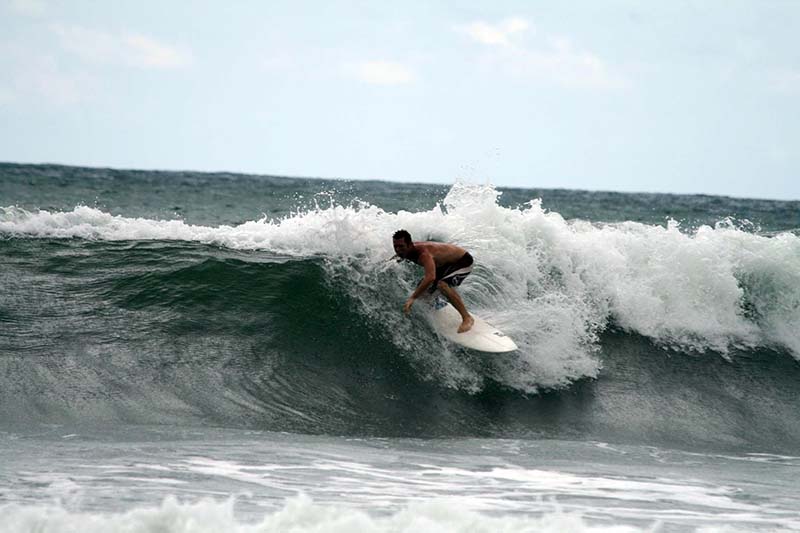 Photo by
arvind grover
[/caption]
In a country famous for its beaches, that is literally called the 'rich coast', the fact that it makes a great surfing destination should not come as a surprise to most. Surfing is actually one of the most common reasons for people to visit Costa Rica, and for good reason.
The country has the perfect geography for Surfing, with 2 stretches of coastline - 1 Pacific coast and 1 Caribbean. This means there is a massive variety of breaks, providing appropriate conditions for surfers of all abilities.
Mountain Biking
Costa Rica is great for mountain biking for the same reasons it's great for mountaineering. The numerous large peaks and varied landscapes provide enough tracks to satisfy mountain bikers of any ability.
There are several good companies throughout the country offering guided trips and equipment.
Skydiving
It's possible to skydive anywhere in the world. All you need is access to a plane, the expertise to pull it off, and the equipment.
What can elevate the experience to new levels (not literally) is to jump over some beautiful scenery. Where better to do this than the tropical paradise surrounded by turquoise waters that is Costa Rica?
Hiking and Mountaineering
[caption id="attachment_60927" align="alignnone" width="800"]
Photo by
justineknabb
[/caption]
There is a high concentration of national parks and seemingly unlimited number of trails passing through them. These are perfect for hikers and mountaineers. People of all ages and abilities will find something suitable.
There are many volcanoes and mountains to choose from if you're looking for a real challenge. Several of these stand over 2,000 m, with the highest being Cerro Chirripo at over 3,800 m
Scuba Diving and Snorkeling
Besides surfing, the countless beaches, bays, and reefs provide the ideal environment for excellent scuba diving and snorkeling. The warm tropical waters are the perfect habitat for an amazing and vast array of underwater life. The gorgeously clear waters also mean visibility is usually very high.
Some of the shallow reefs have claimed the lives of unlucky sailors over the centuries, so there are several excellent shipwrecks to explore if that's your thing.
The caves that exist are also often of interest to divers, with some housing underground lakes and convoluted waterways that are untouched by the world above.
Bungee Jumping
With more than its fair share of picturesque views, bungee jumping in Costa Rica is not only an adrenaline-pumping activity but can also be enjoyed against jaw-droppingly beautiful backdrops.
Waterfalls are a popular choice for bungee jumpers here, but it can be tried in many different settings.
Ziplining
The abundance of rainforest in Costa Rica means that there are limitless opportunities for ziplining through the canopies.
Swinging through the jungles of Costa Rica on a piece of wire is not only an exhilarating experience but also one that affords you unique views of the flora and fauna.
Climbing
[caption id="attachment_60920" align="alignnone" width="800"]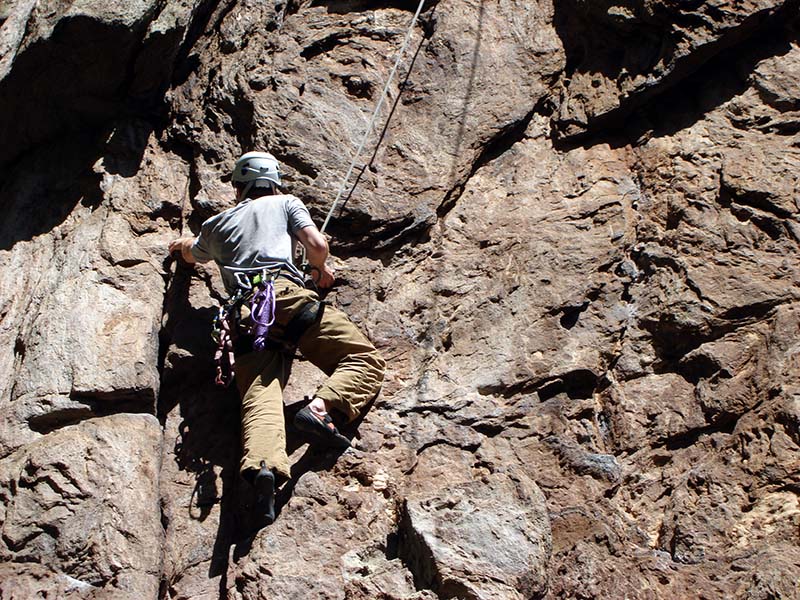 Photo by
Mark Doliner
[/caption]
The plentiful natural rock formations have spawned an active climbing scene in Costa Rica. It is a growing industry and now is a brilliant time to give it a try.
The industry is well-established and there are lots of reputable companies offering everything you need, making it a safe place to climb also.
Caving
Hidden from view and unknown to most visitors, are the vast underground networks of caves scattered throughout Costa Rica. Large amounts of visitors interested in exploring the subterranean mazes are drawn to the country year-round.
Whitewater Rafting
The white water rafting in Costa Rica is world-renowned, and there are many options. There are many options for anybody visiting the country wanting to try it.
The tropical climate brings high annual rainfall. This, combined with the undulating landscape results in a lot of rivers and a lot of world-class rapids.
Plenty of calm stretches of river can be found for beginners or anyone looking for a tamer experience, gently paddling down a picturesque waterway. Those looking for a more extreme experience will definitely be satisfied too, with a large number of Class 5 rapids and above in the country.
Canyoning
Yet another natural feature that Costa Rica has in abundance is canyons, meaning there are a lot of places to go canyoning/rappelling i.e. lowering yourself down a sheer rock face. This sport, which goes against all your self-preservation instincts, is a surprisingly enjoyable pursuit and can be done all over the country.
Visit Costa Rica for incredible extreme sports
Costa Rica is truly one of the best extreme sports destinations in the world, and it can also be a relatively affordable place to give them a go. If you love sports, take a look at our projects to volunteer in sports education in Costa Rica.
So, if you're thinking of visiting Costa Rica and want to spice up your trip a little, why not try some extreme sports?