But being on a budget doesn't mean they have a limited list of activities they get to do in their host country! Our Costa Rica volunteers have found many ways to experience the country without draining their savings accounts. To help you do the same, we've compiled a list of 10 Costa Rican adventures that will cost you little or nothing.
After all, many of the best things in life are free:
Visit Manzanillo
It's no secret that Costa Rica is home to some of the world's most breathtaking beaches––so you'd be crazy not to see as many as you can! Want to wander off the beaten track while saving some dough? Budget travelers should put visiting Manzanillo at the top of the list.
You'll see white sand beaches enclosed by gorgeous, lush plants. Local fishermen will go after the catch-of-the-day from their colorful fishing boats. The crystal clear water is perfect for swimming or snorkeling, and the laid-back attitude of this peninsula sends nothing but good vibes to all who visit. If you're looking for something a little rowdier, Manzanillo still has you covered: Maxi's Place, the seafood restaurant at the end of the road, hosts occasional parties for you to meet other travelers and outgoing locals.
Bonus: If you can get there at the end of March, you can catch the free, annual Sandcastle Beach Party!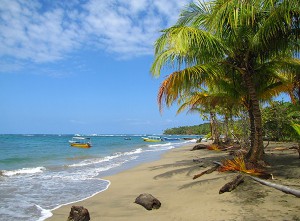 Visit the Famous San Jose Mercado Central
Since the 1880s, the San Jose Mercado Central has served as the biggest shopping hub in the city. This market offers far more than just fruits and vegetables––here, you can indulge in a completely unique shopping experience with fresh flowers, produce, clothing, smoke shops, souvenirs, and other fun knick-knacks.
If you're on a strict budget, remember that you can still visit stores and markets without spending much money. The Mercado Central is an important part of Costa Rican culture and history, where you can find many of the local people meeting to socialize or catch up. It's not always about shopping; you can spend hours browsing while having a great time.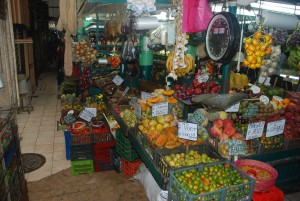 Visit Your Local Mercado Central
Can't make your way to San Jose right away? Not a problem. Many towns in Costa Rica host their own unique markets, as well. There, you'll find local farmers bringing their produce to sell directly to the public. As you walk through the narrow lanes, you can find stalls selling a variety of products, including fish, organic vegetables, grains, cereals, and a wide variety of handmade crafts.
Additionally, you might also find little soda stands or cheap eats around the central market (which often use local ingredients) if you find yourself craving some delicious Costa Rican food!
Take a Hike at the Montezuma Waterfalls
If you're looking for a unique, nature-esque adventure, taking a waterfall hike in Rio Montezuma is the place for you. Here, you can enjoy a handful of waterfalls that form dense natural pools that hikers can swim in. The highest (and most famous) one is the official Montezuma Waterfall that towers at 24 meters, tumbling down to form an enormous swimming pool. And it's just a 20-minute hike from the village center!
There's also the Playa Montezuma––a sandy beach located right on the border of the local village, perfect for sunbathing, swimming, and bonfires. And if you want to look for something more solitary, take a 15-minute hike to the Piedra Colorado, a tiny beach where the river and sea meet. You won't find reefs like those anywhere else.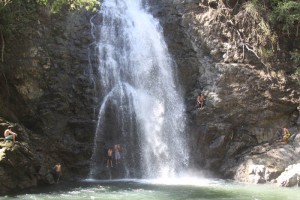 Visit Jacó
Situated about 60 miles southwest of San Jose, you can take a brief car ride to Jacó, a quaint town lined with shops, restaurants, and beachfront hotels. Here, you'll feel like you're in a city without feeling smothered, perfect for free-spirited travelers looking for a variety of things to do.
Hermosa and Esterillos Este have palm trees galore with a shore that offer the best waves for surfing. Not your vibe? Head to the Pura Vida Gardens and Waterfalls to try and spot some tropical birds and goofy monkeys, all with coastal mountains in the background. Need a pick-me-up that gives you a taste of home? The night scene is where you can be part of some of the most energetic parties.
Check Out Some Free Museums
If you're a bit exhausted from running around in the woods or swimming at the beach, you can find a lot of free museums to feed your inner nerd. Costa Rica has a rich history and culture that you can indulge in at places like the Costa Rica Gold Museum, the Jade Museum, or the Museum of Natural Science––all located in the capital of San Jose.
The Costa Rica Gold Museum, or Museo de Oro Precolombino, features stunning underground exhibits that feature not only the history behind the gold pieces, but also the evolution of the science of metals to the present age. It holds of a collection of 1600 Pre-Columbian gold pieces and a bit of ancient Costa Rican currency, too. Didn't think coins could be interesting? Think again!
The Costa Rica Jade Museum, or Museo de Jade Costa Rica, exhibits the largest collection of American jade in the world. The rarity of this precious mineral is very significant for the local and native populations in Costa Rica. The art pieces are in magnificent animal shapes and other various forms.
Finally, there's the Museum of Natural Science, or (Museo de Ciencias Naturales La Salle). This small museum really packs a punch, exhibiting the entomology and wildlife creatures of the country. You'll find a variety of mammals, reptiles, and fish that can be found in Central and South America.
Attend a Festival––Any Festival
Costa Ricans love to party! Every month, you can find at least one festival being celebrated. Admission is almost always free, so unless you buy food and drink (which will still be inexpensive), you'll spend nothing. The entire ambiance of the festival with music, dancing, fireworks, and joyous people––it's all free.
There is a long list of festivals in the country, but some of the most popular ones include:
The Palmares Festival, which features folk dances, music, and bullfighting.
The Limón Carnival, celebrating Columbus Day on the harbor with street dances. parades, and music.
The Puntarenas Virgin of the Sea Festival, where fishing boats, dances, and fireworks are displayed for the city-wide celebration.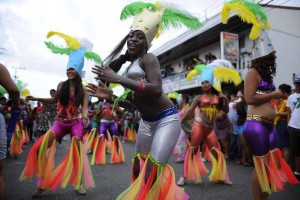 Visit the Famous Nicoya Peninsula
The Nicoya Peninsula is a brilliant shoreline that sparkles across 80 miles, speckled with beach-centric towns along its coast. Fluffed by neighboring dense forests, this powdery oasis has a view that can't be beat. There, you'll find an abundance of restaurants and hotels to accommodate tourists, if you don't mind sharing this gorgeous escape. This trendy beach is laden with colorful fish and turquoise waters, so it's perfect for a swim or snorkeling!
The easiest way for you to reach this peninsula is via car from San Jose. The drive will take about 4 or 5 hours (but it's so worth it).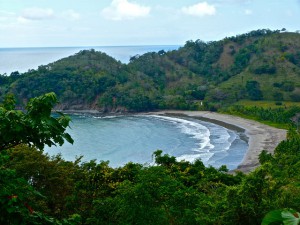 Assess Your Inner Nerd at Las Ruinas de la Parroquia
Las Ruinas de la Parroquia, or just Las Ruinas, are one of Cartago's greatest calling cards; only the skeleton of a Romanesque church remains (just some walls and staircases), but ever since its inception, Las Ruinas has been an attraction to all who know about it.
During its initial construction, this church was intended to be devoted to the apostle St. James, but an earthquake shook things up (sorry, had to!), and construction came to a halt. Eventually, re-construction began later in the second half of the nineteenth century, but yet another earthquake prompted a resounding stop to the construction. This church would never be finished.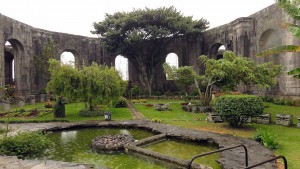 Go To a Tope
What else do Costa Ricans take seriously, other than their festivals and their beaches? Their horses.
The Tope Nacional is a horse parade, located in San Jose on December 26th. Thousands of riders come from all over the country to showcase their horses, riding skills, and specially designed cowboy outfits. Both men and women are dressed to the nines and will be ready to show off the fancy steps they have been practicing all year. You'll also find many beautifully crafted hand-painted ox carts created by local artists, stretched across the 4-mile parade route. If you think 4 miles isn't very long for a huge festival like this, you're right! To ensure a spot, plan on getting there are dawn to claim your space.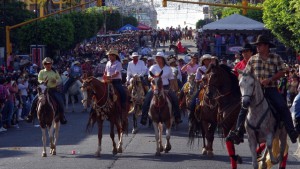 Takeaway
It doesn't have to cost a fortune to have an awesome experience abroad, and our Costa Rica volunteers want to share their tips with you. Whether you're looking for an a nature-lover's adventure through the tropical ecosystem, a lazy afternoon on a beach, or a thriving party, Costa Rica has it all for you––and all for free.